Student Assignment Tracker Printable Sudoku
Teacher Tips - Students
⤶ Back to Teacher Resources Home

Classroom
Management
Materials
Miscellaneous
Students ⇐
Teacher
Teacher Tips for Students

Easy Student Organization
Keep your students easily grouped and organized. Place colored stickers on each child's desks to aid with grouping -- each child had a red, yellow, blue, or green sticker in the clusters. You can call on individual colors to distribute paper, lead group, etc.
Submitted by: SEWREADIT@email-removed

Fast & Easy TrackingGrades Any
This is a simple way to help you keep track of assignments that have been handed in. "Keeping track of turned in assignments took too much of my time so I found a quick and easy way to do this. When it's time for students to turn in an assignment, I make sure that I get something from everyone. If they don't have their assignment, they must write 'I did not turn in my assignment' and sign their name on a sheet of notebook paper. These statements are turned in and used as future proof. The key is to get something from every student."
Submitted by: Patricia Johns , a teacher in Salcha, Alaska. This idea was posted in the NEA's Weekly Works4Me Newsletter.

Keeping my Students Organized

I have 1" binders that I request at open house each year. I provide the students with sections that they are to keep all their things in. In the front I store 3 plastic sheet protectors. The sheet protectors consist of: weekly behavior sheet (sent home on Mondays), Reader's Theater scripts that we perform weekly, and Weekly Newsletter. Behind the sheet protectors the students have two 3-hole folders that are labeled Home and Return to school.

The students file their papers that stay at home in the orange folder and the papers that need to be returned to school the next day in the yellow. Their school agenda with their homework, spelling list and teacher daily comments is also placed in this folder. This helps the student and parent stay organized and also saves me a lot of time from having to hunt for lost papers. There are never any loose papers hanging out in desk in my classroom. Everything has a place.
Submitted by: Michael Miller mrm4mail@email-removed

Homework Board
Keep students and parents informed. I have a homework board (Monday-Friday) side blackboard on which I list all homework for the day, tests to study for, and special days. Children copy all of this into their planners each day before leaving. Also at the side is a list of: tests and what they will cover, and in September, a list of Guests, Field trips and hands on activities for the year. The parents can come in any time and know at a glance what is going on.
Submitted by: Gail Whitworth - Surrey, British Columbia

Make-Up Work

"Getting absent students' work to them during class takes up a lot of time. I put a labeled wall file box on a bulletin board for each of my classes. During class, I put the name of the absent student on the paper that he/she should have received for that day and put it in the appropriate file box. This way, the students can stop by and get their work anytime without disturbing the class. This really helped because I only see my students every other day. This system leaves no excuse for the work not to be completed by the next class session. Not only does this make them responsible for their work, but it forces them to talk to me if they have any questions."
Submitted by: Angie Mast mastfarm@email-removed , an eighth grade science teacher at Kokomo-Center Schools in Kokomo, Indiana. This tip was published in the NEA's Weekly "Works4Me" Email list.

Message Center
An easy way to remind students of missing work and accomplishments.

Use a poster sized whiteboard (purchased for $10-12 at Wal-Mart) as a message center. Mount the board right next to the classroom door. Tape printed labels with students names listed in ABC order to the whiteboard in two long columns. Leave enough space between columns to write a short reminder or note to students beside his/her name. Students are responsible for checking the board for messages. Write all messages in black. However, if a student has an assignment out (late/absent) write the last date the assignment will be accepted in red. Students read their note about a late or missing assignment without having to ask, "Do I have any work out?"

I have found that the message board gives me the freedom to leave a note immediately when I think about it. Now I don't have to remind myself to ask for assignments or remember to ask a student a particular question. I also love to write good notes on the message board. A good test score can be high-fived without class disruption and students love to see something nice written by their name.
Submitted by: Dedra Hall

Organizational Folder
A terrific idea to help keep younger students more organized. I teach full day kindergarten and at 5 years old it is difficult to teach them what stays and what goes home. To help them remember, I make an "L" on the left side of their folder that means "leave at home" and an "R" on the right side of their folder that means "return to school". This way when I give them something, I tell them to put it either on the "L" or "R" side and they know what to do. It also helps them learn and remember left and right!
Submitted by: Nicole Sciarrino

Redo Papers
Help prevent lost re-do papers. I place the redo papers on our kidney shaped class table each morning. Students must check to see if they have a redo, and complete it at that table. This prevents lost re-do papers.
Submitted by: Jan Nelson 3n1@email-removed

Responsi-bills
An idea for encouraging responsibility for your students.

I use an idea for encouraging responsibility for my third graders. I made some money and used them as responsi-bills. They are rewarded with bills each week. When they do not follow through with their responsibility they I take away a bill. They get to go to our classroom store each Friday and buy something if they have any money. The store is made up of items I have purchased and what parents send in. If you don't like to idea of taking money away then you can just award them a bill each time they do something good. Keep in mind that this way, it is time consuming. It really does help with their responsibility.
Submitted by: Cheryl Bramlett

Remembering Assignments
"In order to help students remember when crucial assignments are due, I make a slip of paper that is roughly the size of a bookmark with important dates. This is helpful to them to use as a placeholder and also a good reminder. Also, it saves paper!"
Submitted by: From Tiffany D. Horne tiffany_horne@email-removed, a twelfth grade American government and economics teacher at Gibbs High School in Knoxville, Tennessee. This tip was published in the NEA's Weekly Tip Newsletter.

Setting Goals
Help get your students motivated. "I started a Raise Your Grades Club for the third through fifth graders at our school. After each report card, students chart their grades and set goals for their next report card. The students that wish to participate write me a letter telling me which grades they will raise and how. After the next report card, the students who have met their specific goal(s) are invited to a celebration. This club not only recognizes what students are doing right but teaches achievable goal setting."
Submitted by: Barbara Teetor bteetor@email-removed , an achievement specialist at Tyrone Elementary in St. Petersburg, Florida. This idea was posted on the NEA's Works4Me Tip of the Week.

Student Made Study Guide
A great way to make the students a part of the review process.
(Especially good for older students.)

"To help the students review for their semester final, I divide the class into the number of units we have covered. Each group has about twenty-five minutes to prepare one overhead transparency with all of the important information from the section. At the end of class, each group shares their overhead with the others. Every student gets a study guide to help them when they study at home and we all get to see many colorfully decorated pages! Afterward, I make a couple of classroom copies that students can check out if they were absent."
Submitted by: Karen Janzen , a physics teacher at Wheat Ridge High School. This tip was published in the NEA's Weekly "Works4Me" Email list.

Taking Care of Ouchies
An easy solution to your students always needing to leave class and go to the nurse's office.

"When I started my first year of teaching last year, I discovered it was popular for my fourth graders to go to the nurse's office for a band-aid or a spray of Bactine on a hang-nail or paper cut. To curb lost class time and personal frustration, I decided to keep a large bottle of clear aloe on the sink in the back of my classroom, along with a box of cotton swabs. After the students learned how to apply the aloe on their own without leaving or interrupting class, they were quite proud they could take care of the problem without asking for assistance. Their little ouchies also went away in the process!"
Submitted by: Stephanie Urlage surlage@email-removed , a 4th grade teacher at White Hall Elementary School in Richmond, Kentucky. This tip was published in the NEA's Weekly "Works4Me" Email list.

Theme Notebooks
Help keep your students organized.
Submitted by: Michael Miller mrm4mail@email-removed

Velcro Mats
An easy and creative way to help keep your students sitting in one spot during group time. "My students sit on the floor for group activities. In the past, I've used mats or carpet squares to designate where they should sit. They are a chore to move and the children continually shift about on them. In searching for a solution, I took colored, hook side Velcro, cut it into four-inch strips and wrote each child's name on one. The strips cling to the carpeted floor and can even be vacuumed over. Now the children no longer move about."
Submitted by: From Lana Schaefer Schaefer@email-removed , a preschool teacher: This tip was published in the NEA's Weekly "Works4Me" Email list.
⤶ Back to Teacher Resources Home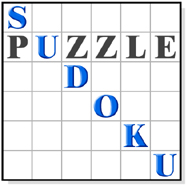 Sudoku Puzzle #15
Education World's weekly
Sudoku Puzzle
feature offers a perfect tool for building students' critical thinking skills. It can be used in class, assigned for homework, or offered as a challenge or reward activity. The best part of all: as students learn to complete the puzzles they will be building confidence in their ability to tackle challenging tasks and building critical thinking skills that will carry over into all aspects of their classroom performance.
Each Suduko puzzle challenges students to use the numbers provided to help them fill in the blank squares so that each number, 1 to 9, appears in every Column, Row, and Block of the completed puzzle.
Click for a PDF [portable document format] printable page. (If you are unable to view the printable page, download the free Adobe Acrobat Reader.)
Click for the answers to this week's puzzle.
Click for Sudoku Puzzles from previous weeks.
Click for tips for teaching students to do Sudoku puzzles.

Education World®
Copyright © 2006 Education World